Does your daily leadership life often look like this?
Spinning plates and being all over the place to keep everything running smoothly?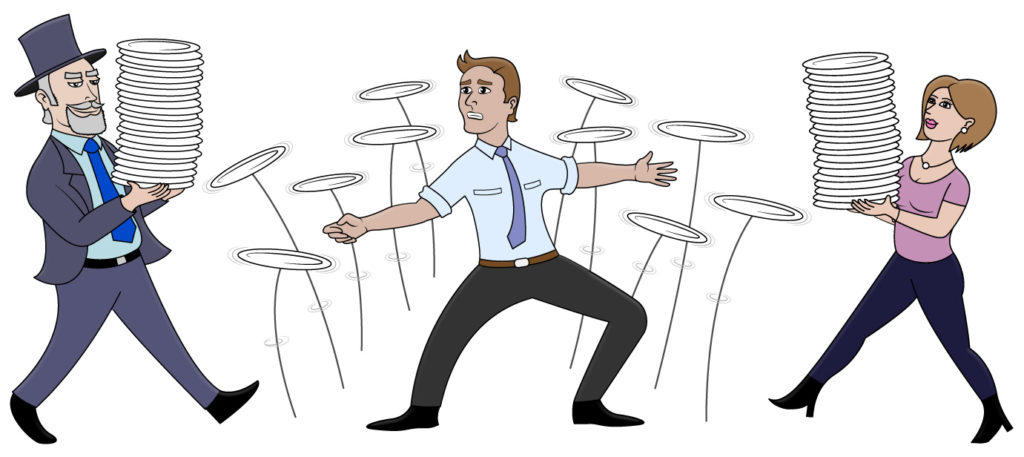 Are you ever up at night because:
You wonder whether you are leading your life or life is leading you?
You often feel lonely, maybe not even supported by your management?
Your to-do lists seem to get longer every day?
You feel caught between the expectations of your team and the expectations/demands of your management?
Putting out fires all day takes up all of your energy?
Your team doesn't seem to collaborate and communicate well together and that causes a bad atmosphere?
As a manager or an entrepreneur you are often put in a lonely position. Your role might sabotage conversations because you don't know what you are allowed to say and to whom you can say it. In addition, you have a big responsibility. When things go wrong, all eyes are on you. The pressure of leading efficiently can be huge. A lot is being demanded from you while most of the time you are limited in options to figure out solutions. A lot of leaders have the feeling their resilience is being pushed to the limit.
People get promoted into leadership positions due to their expertise, their technical knowledge and skills. They're excellent in what they do. However, leading a team demands a resilient mind-set and specific leadership- and communication skills.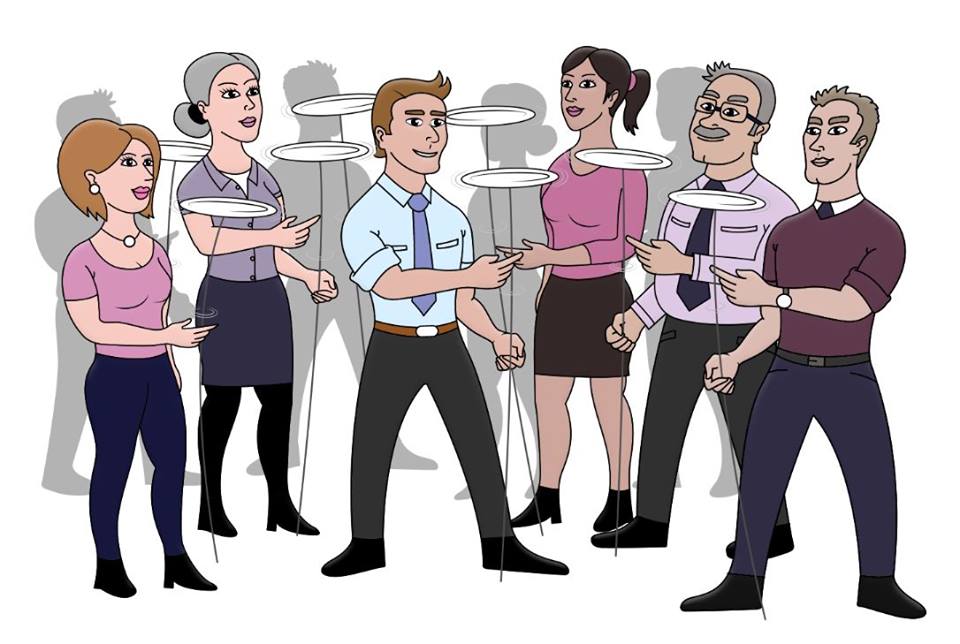 In "Across the bridge" we build the bridge that will get you from here to there, from a problem to a solution. We can either work face to face or online.
As a starting point we use a DISC assessment to get an insight in your preferable behaviour and  communication style, to identify your strengths and pitfalls and to better understand the people around you. It gives you an insight in your own potential.
We also determine your destination: what is the desired result that you want to get out of this partnership? Where do you really want to go?
Are you looking for more inner peace, self-confidence, better relationships, more impact,… Do you want to feel heard and understood, or do you want more time, successfully achieve goals or go to work feeling excited?
Then we build the strategical bridge that will take you to your destination.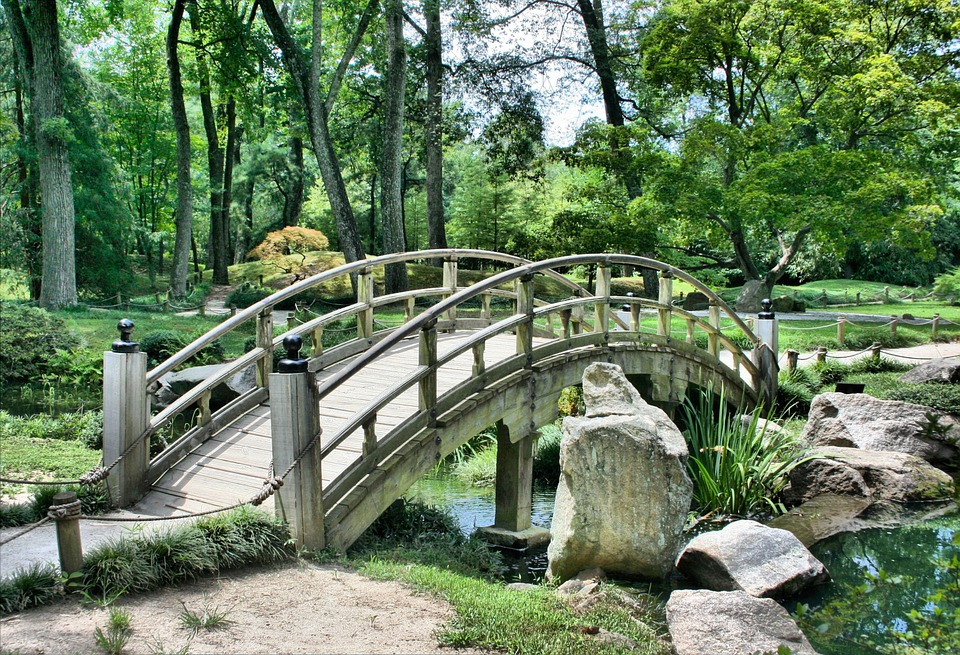 Possible starting points:
I have just been named manager and I feel overwhelmed.
 How do I take people with me on the change process?
How do I deal with gossip and conflicts within my team?
 I want harmony in all areas of my life.
I want a healthy life-work balance.
 My manager doesn't have a clear vision. I don't know what is expected from me and my team.
 I don't feel heard and understood in my role.
 I doubt whether I have the ability to lead people.
 I have been promoted from colleague to manager. I am having trouble adapting to my new role.
 I am an entrepreneur and just hired my first employee or I am building a team. I want to increase my leadership skills.
…
What are the benefits of training & coaching 1-on-1?
 You learn what you really need in order to grow.
 Higher sales figures and ROI then with any other form of training.
 Answers to your questions and solutions for your specific problems.
 Insight in your qualities and your personal obstacles that sabotage you from optimally functioning and growing.
 An action plan for implementing the learned skills into your daily life and follow-up with the possibility to adjust where necessary.
 Maximum development of your skills in a minimum of time.
 Integrating new habits into your daily life.
 Practicing in a new environment with the focus on your unique learning process.
 Increasing your personal effectiveness and achieving your professional goals.
 The most efficient investment in yourself and in your personal development as a person and also as a leader. 100% return on investment!
Are you looking for immediate and maximum results?
What do you need to grow to the next level in leadership?
Are there specific qualities and skills that you want to increase?
What working points were brought up during your last evaluation?
What kind of unpleasant situations keep repeating themselves in your life?
 …
This intensive and customized workshop will empower you to enhance the leadership or communication skill you want to grow in. In 2 follow-up sessions we work on integrating the knowledge into your daily life. We can either work face to face or online.
Possible topics: personal leadership, mind-set and attitude of the leader, priority management, resilience, dealing with loss or failure, getting people to move forward, making efficient decisions, setting and achieving goals, more positive influence and impact, leading as a coach, dealing with conflict, making difficult conversations, dealing with challenging personalities, …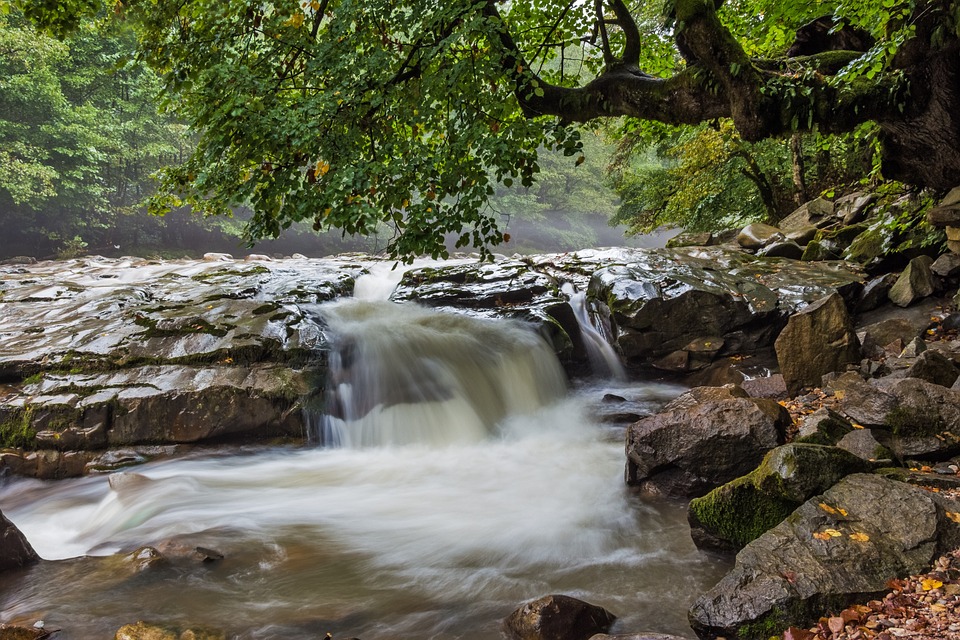 Done with spinning plates and sleepless nights more sleepless nights. Choose for: 
Inner peace and flow
Life-work harmony
"Who am I" and "What do I want" answers
Insight in what gives you energy and what drains your energy so you can increase your resilience
Experiencing satisfaction, appreciation and significance in your job
More influence and positive impact
Leading through your values
Insight in how you bring out the best in your people
Integrating the task- and result oriented aspects of your leading role with the people-oriented aspects
Letting your team collaborate in a sustainable manner and letting them communicate constructively
Correctly translating the company vision and its goals to your team and every employee
Activating the group dynamic of your team around vision, mission and strategy of the organization
Holding your team responsible for their own results
Increasing your personal effectiveness and productivity as well as your team's
Working proactively instead of working harder
Focus on your goals and priorities so you can really move forward