Teamwork makes the dream work
Few things have such a hug influence and impact on us as our environment and the people we surround ourselves with. Our environment is either the fertile soil in which the seeds of our dreams and goals can grow and blossom, or the toxic soil in which nothing can develop.
Creating a supportive environment conducive to growth and being intentional about the influence I allow people to have on me, bring me the greatest return-on-investment every day.
Who are the people in your environment? Do you have a winning team around you? Who is your mentor, this special person in your life who leads by example, who has already gone the way and has achieved the results you desire?
This is my winning TEAM!
John C. Maxwell
John C. Maxwell is one of the most influential leadership experts in the world. The American Management Association, Business Insider and Inc. Magazine have identified him, multiple times, as the #1 leader in business. He has written more than 60 books, of which over 26 million have already been sold in more than 50 languages. In 2015, together with his team, he achieved the unique milestone of having trained leaders in every country of the world. Dr. Maxwell collaborates with Fortune 500 companies and speaks regularly for presidents and world leaders. His curriculum and expertise are impressive. However, his true power is in his authentic way of connecting with people and empowering leaders.
Orlando – Florida, March 2016, the International Maxwell Certification for coaches, trainers and speakers. Until a few weeks ago, I had never heard from John Maxwell. Chaos in my mind, I am looking for answers. I have just left the organization I thought I would never leave. April 1, I start my own business, the beginning of an new life as entrepreneur. Am I in the right place here to find what I am looking for?
Only half an hour in the first teaching session, John speaks words that go straight to my heart and into my soul, into the deepest core of my being. He says: "People quit people, not companies!". Tears start falling down. This is the answer I needed to hear. These words are the confirmation that following my heart without knowing where it would take make, has brought me to the right place and to the best mentor who will help me on my journey. John's vision on leadership and communication is a way of thinking and being. His mentorship has changed my life forever.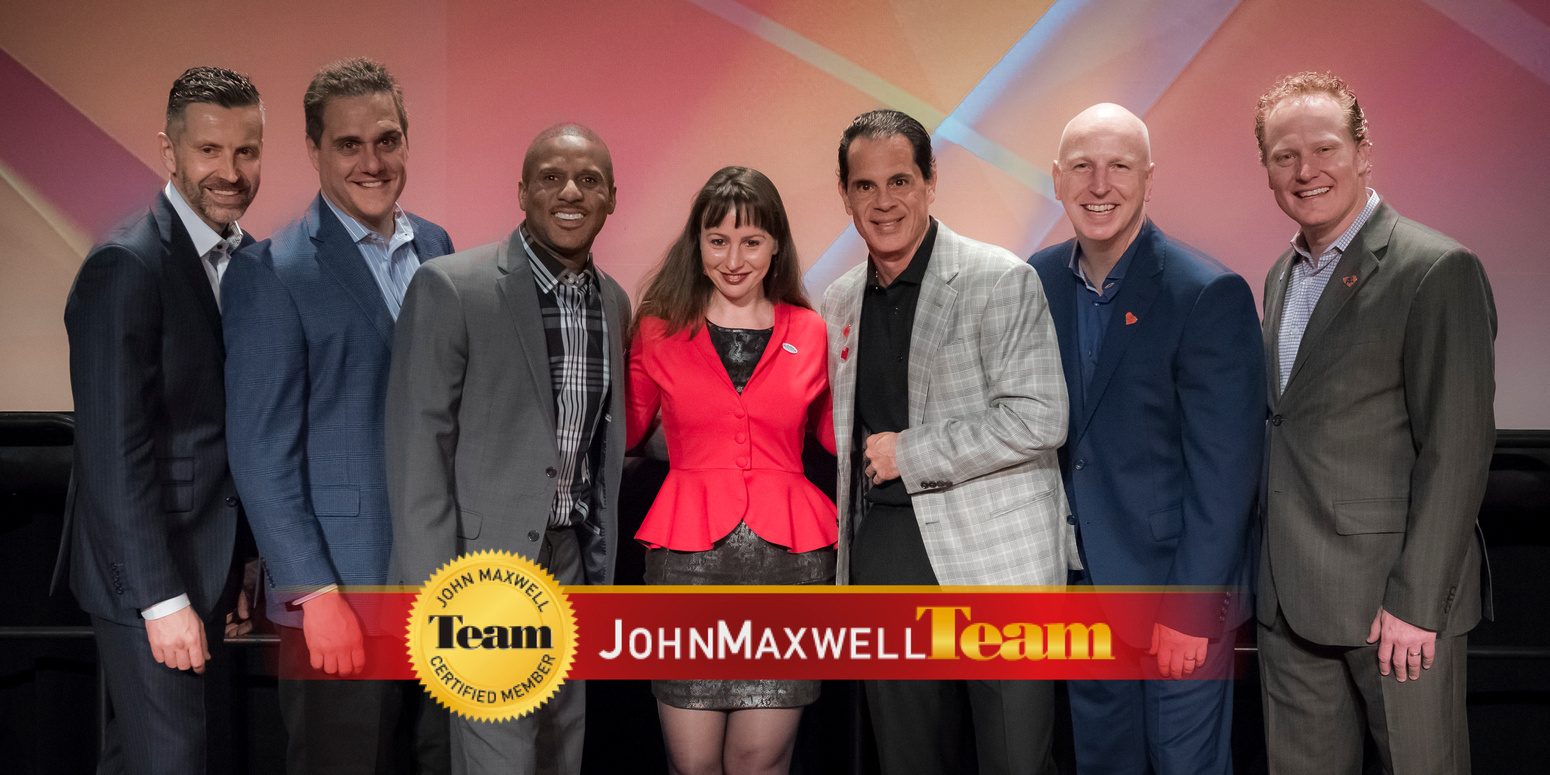 Joining the John Maxwell Team has been the best decision I have ever made. Not only does it provide world-class leadership, coaching, train-the-trainer and public speaking training, the team also offers the valuable content and tools to help me grow as a go-to leadership development strategist. The mentorship and daily teaching & thinking partner calls of the faculty members help me grow myself and build my business. All the insights, knowledge and empowerment they give me, I will passionately pass on to you, your team and your organization. Moreover, the team has more than 20 000 members in 150 countries. A global and strong community of like-minded people who empower, help and support each other in the mission of transformational leadership.